The Seva Project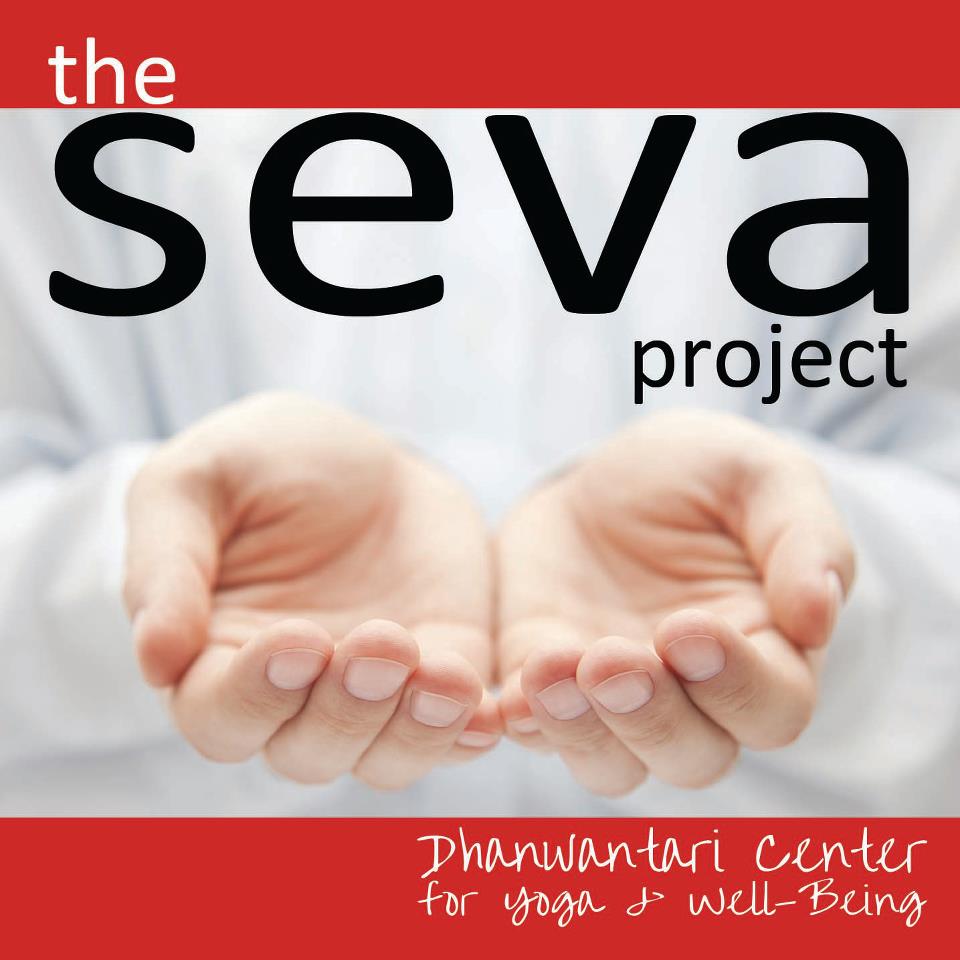 The Seva Project is the heart and soul of Dhanwantari. The Saints have said for millenia that the the key to experiencing yoga is to serve others. We have created a team of amazing souls to take yoga out of the studio space at Dhanwantari and into the world!
SEVA = Selfless Service. Each month Dhanwantari prepares and serves a meal at the Hope Ministries Kitchen. Anyone in the community who is in need of a warm meal is welcome to the table at Hope. Dhanwantari's Seva Team is a miraculous group of souls who are dedicated to spreading happiness in our greater Michiana Community.
Interested in helping? There are several ways:
1.) Click the 'Donate' button below and send along funds to help support the Project.
2.) Mail a check directly to Dhanwantari, please write "Seva" in the memo
3.) Join the team and help shop, prepare the meal and serve at Hope!
4.) "Like" The Seva Project on Facebook
We serve on the first Saturday of every month. The prep/cook team begins at 3PM and the serving team at 5:30-6PM. Dinner is 6:30.
Interested in participating? Email us at dhansevaproject@gmail.com. The Seva Team is always looking for new opportunities to serve. If you have a suggestion or an idea, please share it with us! For example, the Seva Team is currently organizing a volunteer project with Cardinal Nursing and Rehabilitation in South Bend, IN.
Help us, Help others. Donate today.